Welcome back to a brand new year!
Congratulations to all associated with the recent Scots School Bathurst Highland Gathering and their tireless Parents and Friends group. Scots Bathurst is a perenially wonderful weekend that reflects credit on the bands, their supporters, and all those whose efforts are on display.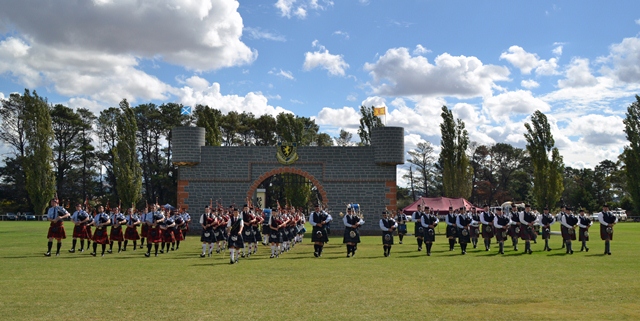 The very popular Masterclass Workshop recital and Silver Chalice Solo series at PLC Croydon is back again this year on the weekend of 24/25 March and growing with every year.
Pipe Bands NSW acknowledges with thanks the support of PLC Croydon and staff, the NSW Pipers Society and Adam Wishart for organising such a popular and valuable annual event.
'
We have approx 45 people participating on Saturday. Bands represented being PLC, Lithgow Highland, Clan MacLeod, Sydney Thistle, Castle Hill and Northern Suburbs and also individuals from Wollongong, Campbelltown and Orange.

The tutors are Brett Tidswell, Laura Johnstone (piping), Tom Mewett (Snare) Mitch Eaton (Tenor).

The Sunday solos are the biggest in memory for the Chalice - 10 in A grade (2 interstate), 5 B grade, 3 C, 4 D
The Australian Pipe Band Championships are upon us again! It seems like only last week we were busy organising the 2016 event at Knox! Best wishes and good luck to all those travelling to Brisbane Boys College for the Ozzies on Saturday 7th April. Details are available at the 2018 Championship website https://australianpipebandchamps.com
Thinking about running a Pipe Band or Solo Contest? We've developed a new guide that explains how to go about it.
Download it HERE
Best wishes to all from Ainsley.